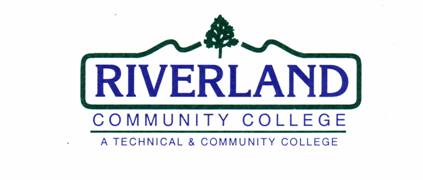 Writing from Library Sources
Course Description:
This second term composition course focuses on writing the academic research paper. Students will learn how to effectively utilize an academic library and document their resources.
Course Objectives:
To develop and support a thesis through critical thinking, analysis, and argumentation
To develop skills in computer-assisted writing and research
To learn library and electronic research and documentation skills, including source location, evaluation, summary, paraphrase, and quotation
To work productively in peer revision groups
To develop a better understanding of the conventions of standard American English (spelling, punctuation, grammar, capitalization, etc.)
Required Texts & Supplies:

Hacker, Diana. A Writer's Reference. 5th ed. Boston: Bedford/St. Martin's, 2003.

4x6 Notecards

3.5" diskette (Bring every day)

Notebook with folder

Requirements/Grading:
Final Research Paper (50%)
Mini-Papers / Assignments / Presentations / Peer Review /In-class Exercises and Discussion (50%)
100% - 93% = A 77% - 73% = C
92% - 90% = A- 72% - 70% = C-
89% - 88% = B+ 69% - 68% = D+
87% - 83% = B 67% - 63% = D
82% - 80% = B- 62% - 60% = D-
79% - 78% = C+ Below 60% = F
Attendance:
After reviewing the course requirements, you will notice that active attendance and participation are vital to a successful experience in Writing College Papers. If you miss class, you also miss the opportunity to submit in-class homework for that class period. When returning to class after an absence, it is the student's responsibility to find out what content was missed. I won't be tracking you down. Please talk to another student in the class to find out what information was missed. If you are still confused, please ask me for help catching-up.

Late Papers:
Situations sometimes arise when you are unable to turn in your out-of-class papers on time. This is not good. Your paper is lowered one letter grade for every day it is late (unless an acceptable excuse is provided). You should notify me that your paper will be late as soon as possible.

All Assignments:
All assignments should be typed and double-spaced. All final drafts for essays must be printed on a laser quality printer. And, of course, all assignments must be handed in on time. I don't accept late assignments. Please see my late paper policy above.

Academic Dishonesty Policy:
Individuals are expected to show honesty in meeting their academic obligations. Examples of violating conduct include cheating on assignments or examinations and plagiarizing. Probable sanction: course sanctions, probation, suspension, or expulsion. Students must provide evidence of significant invention, revision, and original sources if requested to do so.

Special Learning Needs:
Every attempt will be made to accommodate qualified students with disabilities. If you are a student with a documented disability, please see me as early in the term as possible to discuss necessary accommodations.