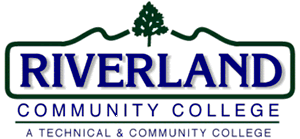 Creative Writing: Fiction
TEXTBOOKS/SUPPLIES:
Oates, Joyce Carol, ed. Telling Stories. New York: W.W. Norton, 1998.
A computer diskette for saving/editing work begun in class.
A notebook for journaling.
COURSE DESCRIPTION:
This is an introductory writing course in creative fiction. In lecture/workshop format, students examine models, then write and revise their own fiction. Writing is shared in small groups and/or individual conferences.
COURSE OBJECTIVES:
- Students will gain a better understanding of theory and approaches to creative fiction writing.
- Students will work both independently and cooperatively through invention, composition, and revision to compose original works of creative fiction and reflect upon those works.
EVALUATION:
Journal with in-class and homework assignments will be assessed for completion. (50%)
Final piece of polished fiction will be assessed for effectiveness. (50%)
ATTENDANCE POLICY:
After reviewing the course requirements, you will notice that active attendance and participation are vital to a successful experience in this course. For example, it is very difficult to workshop if students are absent. If you miss more than one class, your grade will be affected. If you miss more than six classes, I will assume you are no longer interested in active participation, and you will receive an "F" in this course.
If you know you will be absent and give me ample notice of your absence, you may be able to complete some in-class assignments before the scheduled class date.
ACCOMMODATIONS:
Student's who have a disability and need accommodations to participate in the course activities should contact the instructor or the Student Success Center at the beginning of the semester. This information will be made available in alternative format, such as Braille, large print, or cassette tape, upon request.
COURSE OUTLINE:
Note: If you don't finish something that we work on in class, you can always finish it outside of class. I don't want you to feel stress or pressure in class.
Date

In Class Topics/Activities

Outside Class Activities

Wednesday

8/25

6-8:15

Course Overview/Syllabus (sign-in)

Introductions

/ Text / The Story of Your Name--Make it up!

What is the difference between fiction and nonfiction? (Group Brainstorming) and discuss

Elements of good fiction and the Fairy Tale

Word Choice: 6 Sentence Paragraph

Break

Establish Workshop Groups

Miniature Narratives p. 3-5

"The Sirens" by Franz Kafka p. 11

Last Lines

Note: Date and label your journal entries. In-class entries (IC), Out-of-class entries (OOC).

Read:

"The Student" by Anton Chekhov p. 7, "The Use of Force" by William Carlos Williams p. 12

Writing Benchmarks: Write every day in your journal for 10 minutes (at least). Force yourself to sit. By the end of the class, you should have at least 30 OOC journal entries. All of your writing should be saved in your journal.

Write your very own fairy tale. Remember to include all the elements of good fiction.

Write a miniature narrative inspired by one of the last lines in your text p. 7-66.

Wednesday

9/1

6-8:15

The Worst Possible Beginning

Read Flash Fiction

Object Description and Concrete vs. General (Time/Setting)

Break

Character vs. Plot (Character/Action)

Read: Flash Fiction handout

Writing Benchmarks

:

In journal, write a one scene story based on a newspaper story, using your choice of narrator.

Write one piece of flash fiction inspired by Carver, Alverez, Kincaid, Updike, O'Brien, or Atwood.

Think: What will you do for your big project?

Wednesday

9/8

6-8:15

Character vs. Plot (Character/Action) . . . Continued

Dialogue Debate (Dialogue)

Bre

ak

Finding Your Voice and Dramatic Monologues p. 67

Anecdotes

Projecting Emotion

Read: "Lethal" by Joyce Carol Oates p. 71 and "Still Life" by Emily Mann p. 81

Writing Benchmarks

:

In journal, write 10 anecdotes.

In journal, write overheard dialogue.

In journal, write a dramatic monologue. Get into the voice of your character.

Think: Make a decision about what you will do for your big project.

Wednesday

9/15

6-8:15

Guided Invention

Share Dramatic Monologues

Story Machine

Plot vs. Theme (3 min. writing cycles)

Break

Plot vs. Theme (3 min. writing cycles) . . . Continued

100 Fragments

Read:

"The Story of Daedalus and Icarus" by Ovid p. 218 and "Fever" by Harlan Ellison p. 221

Writing Benchmarks

:

In journal, make a chart noting on one side of the chart "What I saw" and on the other side "What I thought about what I saw" (stranger study).

List all of the biblical texts, myths, legends, and tales that you can think of and circle the one to which you most relate. (Think about all of those Disney videos you might have viewed as a child.) If you feel inspired, write a Re Vision of one of those stories.
Wednesday

9/22

6-8:15

The 5 Senses Description

10 Minute Backward Story

Psychic Distance and Plot Revision Questions

Perspective (John Gardner)

Break

Sign-up for Conferences

Re Vision p. 179

Lab: Guided Invention

Skim: "The Sisters (1904)" p. 183 and "The Sisters (1914)" p. 192 by James Joyce Notice the changes he made to the original version.

Writing Benchmarks

:

Bring 1 copy of Rough Draft to the next class meeting.

Write the accounts of an accident from three different people who witnessed the account (accident exercise).

Wednesday

9/29

6-8:15

Individual Conferences

Writing Benchmarks:

Journals are due next class period.

Print four copies of your rough draft for in-class workshop.

DO NOT COUNT ON PRINTING THEM DURING CLASS BECAUSE THIS WILL LIKELY CAUSE PROBLEMS WITH PRINTER OVERLOAD,ETC.

Wednesday

10/6

6-8:15

Student Self-Reflection and Assessment of Journals

Introduction to Workshop

Break

Workshop

Introduction to Final Assessment and Reflective Essay

Writing Benchmarks

:

Put finishing touches on your final piece of polished fiction. Prepare a self-addressed and stamped envelope (if you want your writing returned to you).

Wednesday

10/13

6-8:15

Return Journals

Lab: Reflective Essay (imagine best, worst, further research)

Collect Final Piece of Polished Fiction

Course Evaluation

Individual Conferences (as requested)

Writing Benchmarks:

Reflective essay and final piece of polished fiction is due. If you would like your writing returned to you, include a self-addressed and stamped envelope (with plenty of postage).
(Syllabus is subject to change at the discretion of the instructor.)