<![if !vml]>

<![endif]><![if !vml]>

<![endif]>2007-2008 Film Series
All films are shown at Riverland Community College's Albert Lea Campus Lecture Hall.

GOD GREW TIRED OF US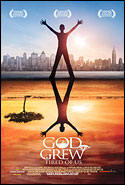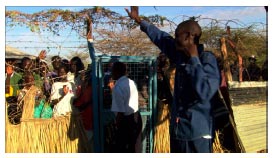 7:00 PM, Thursday, December 13, 2007
Riverland Community College
Albert Lea Lecture Hall. (Discussion to Follow)
Winner of both the Grand Jury Prize and the Audience Award at the 2006 Sundance Film Festival, GOD GREW TIRED OF US explores the indomitable spirit of three "Lost Boys" from the Sudan who leave their homeland, triumph over seemingly insurmountable adversities, and move to America, where they build active and fulfilling new lives but remain deeply committed to helping the friends and family they have left behind. Click here for more information about the film.
The Ground Truth: When the Killing Ends
7:00 PM, Thursday, May 17, 2007
FREE ADMISSION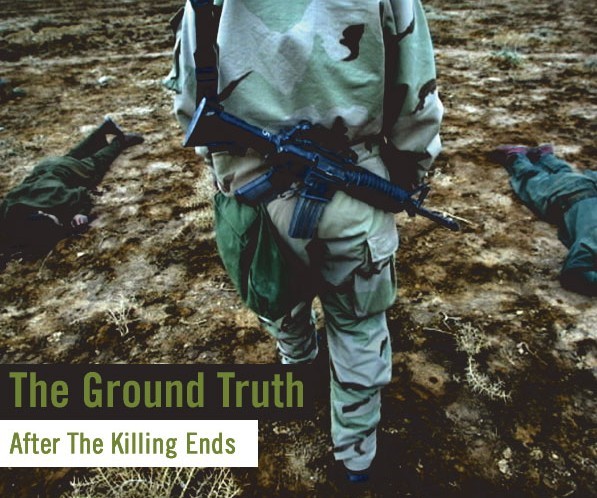 THE GROUND TRUTH: After the Killing Ends, takes an unflinching look at the training and dehumanization of US soldiers and how they struggle to come to terms with it when they come back home.

This film overrides familiar images of heroic soldiers in battle, and overjoyed returning faces, reunited with their families with one effortless stroke. Instead, we see a scenario that can include illness, amputation and injury, depression and post-traumatic stress disorders (PTSD), of which Iraq has become a fertile breeding ground. While America's poor treatment of veterans is not news to most, The Ground Truth makes it so personal and real, it is impossible to dismiss its characters simply as war statistics.

The film gives us glimpses into a Marine Corps boot camp that allows us to comprehend how a man or woman can kill as part of their job. We get hit with more understanding of our soldiers' dehumanization by seeing Iraq combat footage that shows routine indiscriminate killing. Their jobs over, the confusion, guilt and shame that comes home with these "killers" is the tip of the iceberg. Left with few resources and families that cannot understand what they have seen or done, their anguish only intensifies. Foulkrod's graphic footage and still-photographs of the ground conflict in Iraq, should forever shatter the sanitized images found on the nightly news and provide a much needed wake-up call for all of us.
- from http://www.thegroundtruth.org/film.html

______________________________________________________________

Sir! No Sir!
7:00 PM - Thursday, January 11, 2007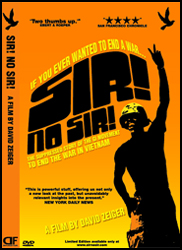 Click here to view the trailer.
Synopsis: In the 1960's an anti-war movement emerged that altered the course of history. This movement didn't take place on college campuses, but in barracks and on aircraft carriers. It flourished in army stockades, navy brigs and in the dingy towns that surround military bases. It penetrated elite military colleges like West Point. And it spread throughout the battlefields of Vietnam. It was a movement no one expected, least of all those in it. Hundreds went to prison and thousands into exile. And by 1971 it had, in the words of one colonel, infested the entire armed services. Yet today few people know about the GI movement against the war in Vietnam.
Sir! No Sir! is a film that challenges deeply-held beliefs not just about the Vietnam War and those who fought it, but about the world we live in today. It is a vivid portrayal of William Faulkner's famous observation that "The past isn't dead; it isn't even past."
Awards:


Audience Award, Best Documentary
2005 Los Angeles Independent Film Festival

Jury Award, Best Documentary
2005 Hamptons Film Festival
Nominee, Best Documentary
2005 Independent Spirit Awards
---
Why We Fight
7:00 PM - Thursday, October 26, 2006


CLICK HERE TO SEE TRAILER.

Synopsis:
Released as the American military continues to make its presence felt in Iraq and across the globe, Eugene Jarecki's (THE TRIALS OF HENRY KISSINGER) WHY WE FIGHT asks some pertinent questions about the economic necessities of war. Featuring interviews with a number of key figures, including John McCain, Chalmers Johnson, Richard Perle, William Kristol, Gore Vidal and Joseph Cirincione, Jarecki's film is a bipartisan treatise inspired by Dwight Eisenhower's 1961 farewell address to the nation. Eisenhower spoke of a burgeoning American military-industrial complex, which he believed would threaten democracy across the globe. Jarecki takes a look at whether this has occurred by questioning his subjects on the links between big business and the military, while also talking to people whose lives are inexorably tied to the business of war. Each of them gives his own unique take on the American military machine, while Jarecki intersperses their discussions with rapid-fire scenes of the machine as it lumbers into action.

WHY WE FIGHT also cleverly reflects the sharp divide that exists among the American people regarding why we are in Iraq. A number of people on the street are questioned throughout the film, with Jarecki asking them "why do we fight?" His subjects give a broad range of answers, and Jarecki himself does not search for a definitive solution to the question. Instead he simply gives us a variety of truths and lets the audience try to salvage something from an incredibly complex, sometimes mysterious, and often terrifying state of affairs.